The campaign to protect the rights of consumers of financial services was successful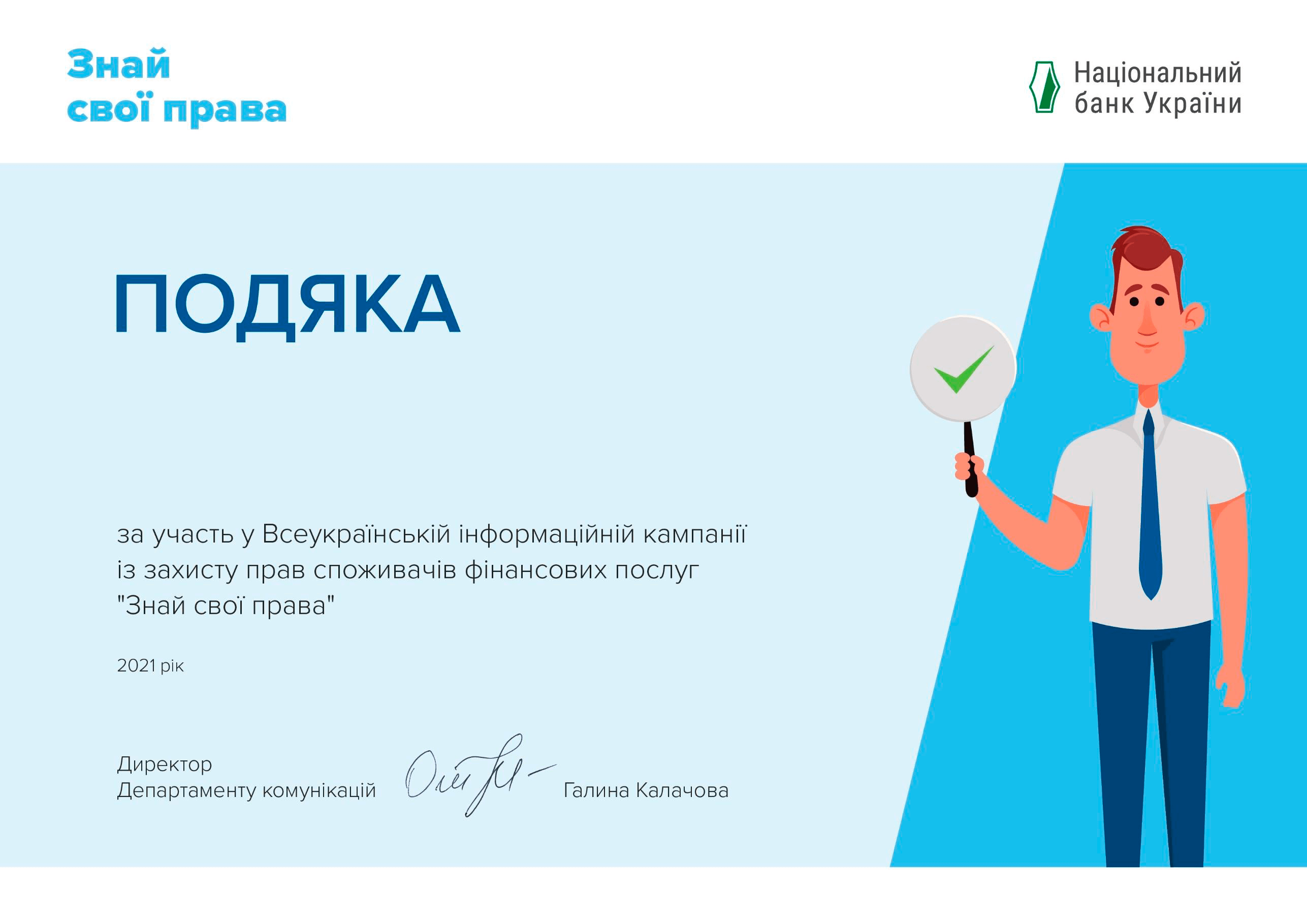 National Bank of Ukraine (NBU)


Gratitude
For participation in the All-Ukrainian information campaign for the protection of the rights of consumers of financial services "Know Your Rights"
Year 2021
Galina Kachalova, Director of the Communications Department
The National Bank, in partnership with the Verkhovna Rada Commissioner for Human Rights and partner banks, held an All-Ukrainian information campaign to protect the rights of consumers of financial services "Know your rights" in March-May this year.
"The path to cashless economics was not as long as it was previously thought. Today, most of our customers not only use mostly non-cash payments, but also actively master remote services. The latest NBU innovations, steps to liberalize, and the ability to interact with the bank online make the financial world transparent and honest, so knowledgeable users of banking services are a condition for developing the financial system of Ukraine and increasing the level of trust in it. We were happy to take part in the "Know Your Rights" campaign. In the civilized world, there is a rule: "I have rights, but I also know that you also have rights." Therefore, we are sincerely interested in improving the level of our clients' financial literacy," said Yuri Kralov, Chairman of the Management Board of MTB Bank PJSC.
In the near future, MTB BANK will take part in a new NBU campaign dedicated to benefits of the cashless economics.