TELEMEDICINE SERVICE FROM VISA BECAME EVEN MORE CONVENIENT!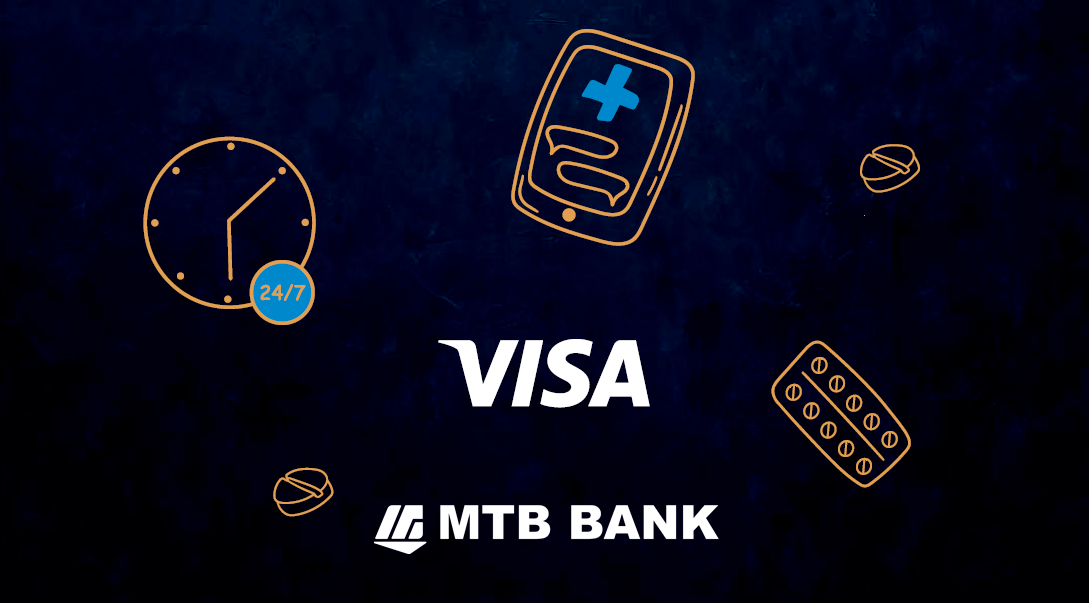 We offer you to get acquainted with the changes in the procedure of using the "Telemedicine" service from VISA
Earlier
To order the Telemedicine service, you had to call the ARX insurance company
Now
You can save time and request the service simply via chat. To do this, go to the chat-bot Visa Ukraine,
1) click the "Telemedicine" button
2) then "Check service availability"
3) add your active Visa premium card.
For your convenience, we have divided the menu into several items: telemedicine consultation, psychologist, PCR test and medical concierge.
Earlier
To find out the rest of the available services, you needed to call the insurance company.
Now
You don't need to call anywhere! The balance is automatically calculated by the chat-bot. To get the help you need, click the "Order a service" button.
Earlier
The use of PCR testing was not limited to card costs
Now
In order to pass the test, you need to make payments in the amount of:
- not less than UAH 10,000 - for Visa Signature owners;
- not less than UAH 20,000 - for Visa Infinite owners. *
* All transactions are counted 35 days before using the service. The last 5 days are not included in the calculation.
Earlier
To order a PCR test, you had to leave an application with the insurance company ARX and wait for the details of the record.
Now
You can order the service yourself via chat-bot. To do this, select the city, district and convenient laboratory from the list. You will receive an SMS message and you will be able to communicate directly with the clinic's specialists.
Earlier
It was possible to leave several requests at once in one address
Now
You can only leave one request per dialog. If you want to get more services, return to the Visa Ukraine cha-tbot and repeat the operation. For example: if you want to order a PCR test and a doctor's consultation, you will need to go to the cha-tbot twice and press the appropriate buttons.
TAKE CARE OF YOUR HEALTH WITH THE TELEMEDICINE SERVICE FROM VISA, WHEREEVER YOU ARE!