MTB Office
System of electronic document circulation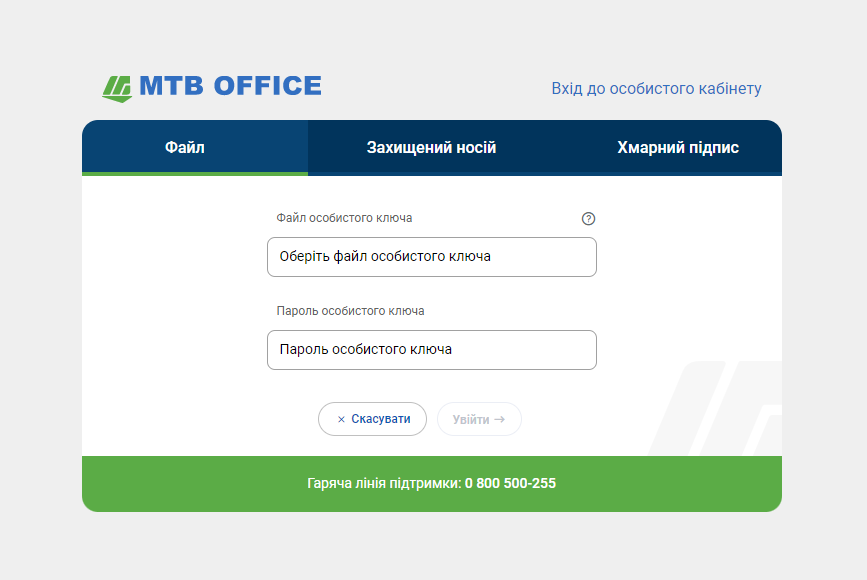 MTB Office is an online system of external electronic document management and another possibility of quick communication between the bank and the client. Time is the most important resource and we strive for its rational use for the convenience of the client. Now you don't have to go to the bank branch every time to exchange documents. It is enough to use MTV Office and exchange documents in a matter of minutes.
MTB Office functionality:
Send documents to the bank signed with a qualified electronic signature (hereinafter KEP): documents related to credit transactions, external economic activities and guarantees

Form applications for services: opening a second current account, opening a corporate card account, connecting to the MTV-B internet banking system

Receive information on your accounts: account opening, account closing, balance as of date, credit and interest arrears

NEW! View the list of financial statements received by the bank, if you send the statement in the M.E.Doc program or in the SOTA web service using the "Send to bank" button
Connect and develop business thanks to digital technologies together with MTB BANK.
Using MTB Office will simplify the exchange of legally significant documents and speed up the receipt of remote banking services. From now on, you have a set of remote services:
The service will be regularly updated and expand its functionality
If you have additional questions about MTB Office connection, contact your manager
WARNING! To enter the MTB Office system, you must be an active client of the bank, Use your own QES* of any AKCC** (the same key you use to sign reports to the tax office).
*QES - qualified electronic signature
**AKCC – Accredited key certification center

- State enterprise "ДІЯ"
- Information and reference department of DPS;
- Limited Liability Company "Key Certification Center "Ukraine";
- "Vchasno Servic" Limited Liability Company and others
The full list of active ACSCs can be viewed at the link https://czo.gov.ua/ca-registry
Examples of the "MTB Office" interface
Main
Statements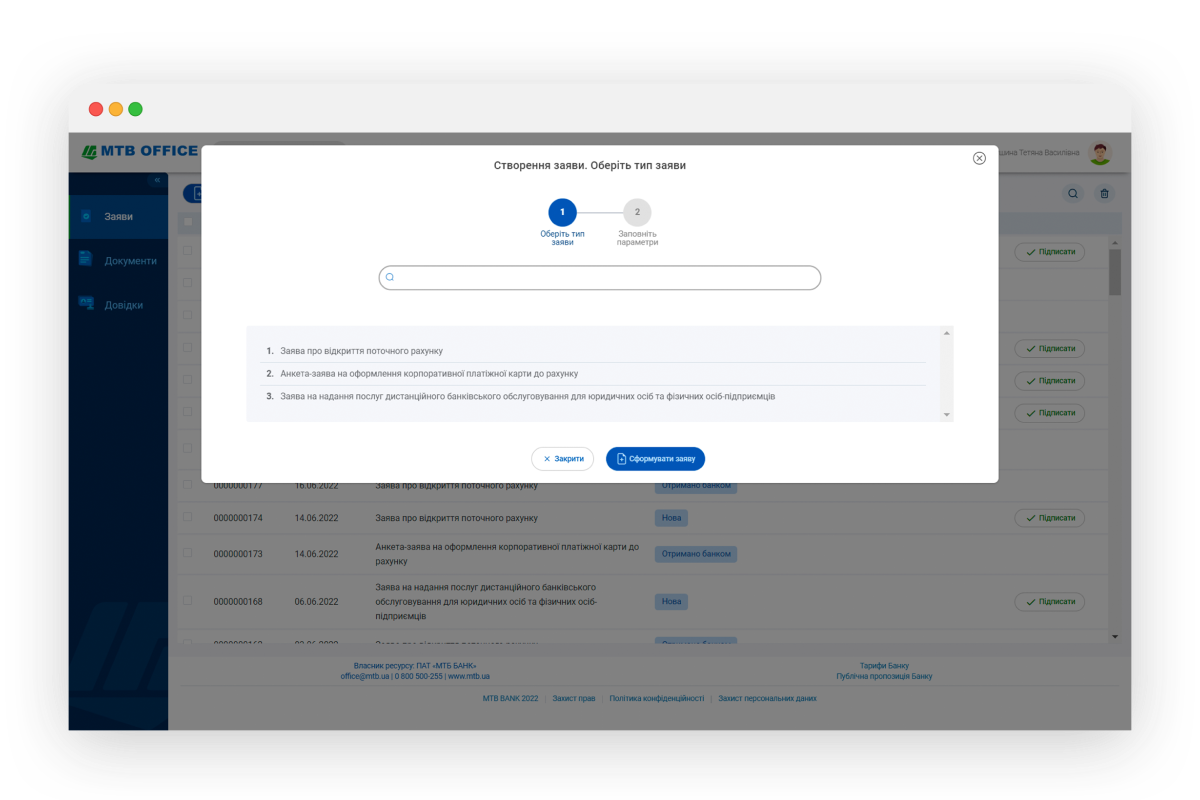 Documents
References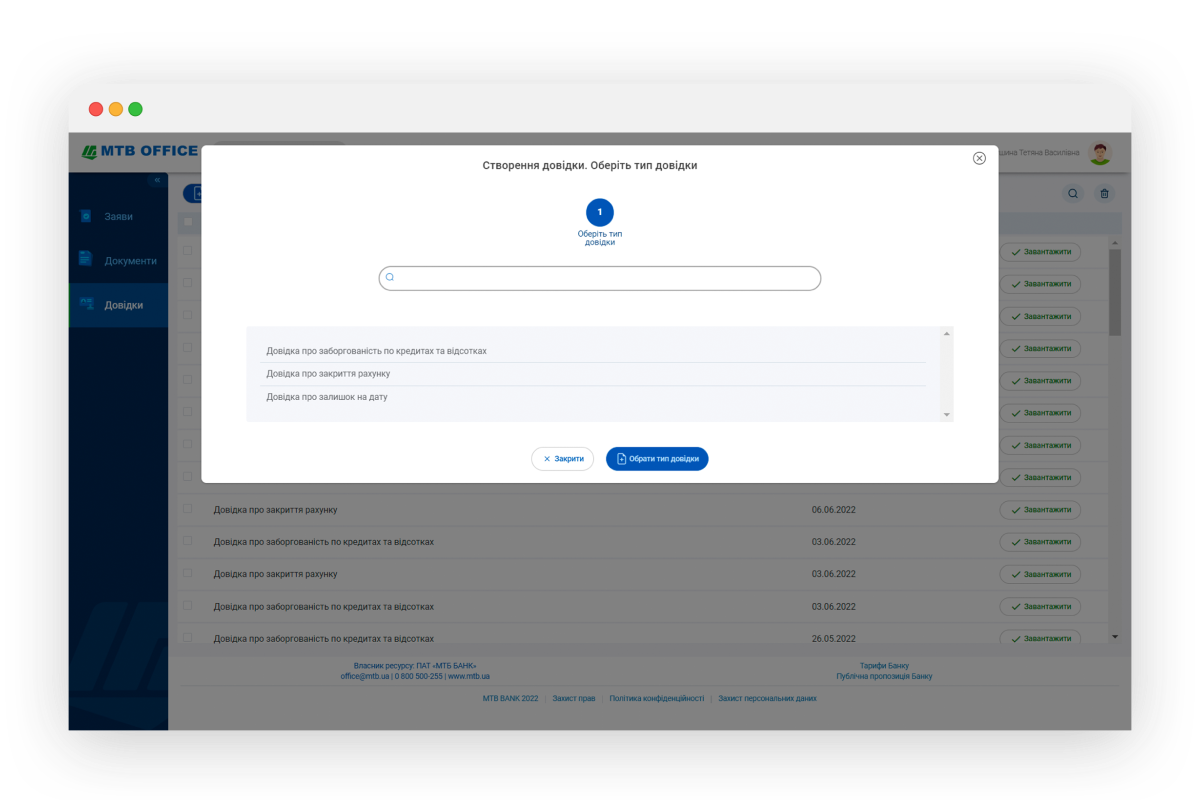 NEW! Reporting