Make your trip even more comfortable with Visa!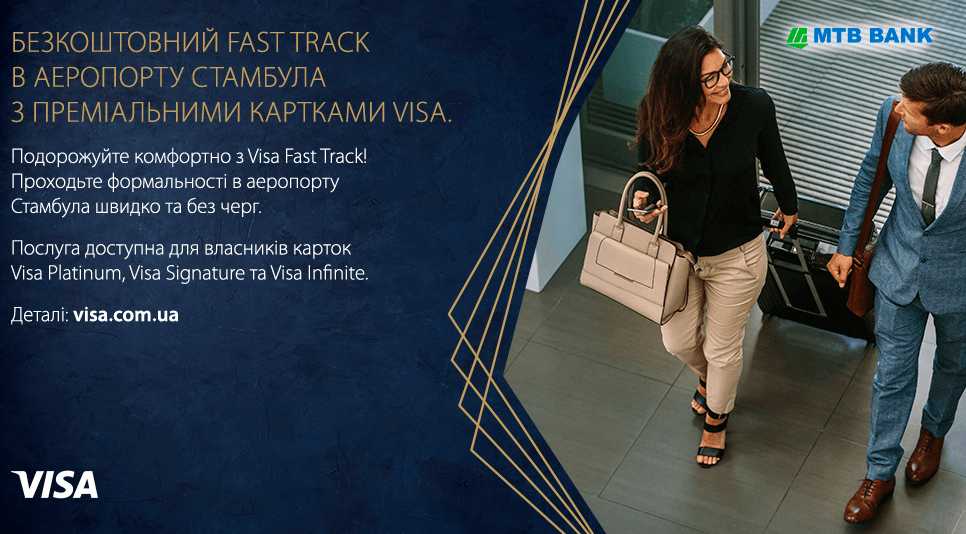 With Fast Track you can pass aviation security control and passport control on a priority basis at the New Istanbul Airport (IST) in Turkey.
Free service is available to Visa Platinum cardholders from MTB BANK – 2 times a year, and Visa Infinite – unlimited!
To use the service, go to the chat-bot Visa Ukraine, select Visa Travel from the menu and click "FastTrack in Istanbul". You will receive a PDF file with a QR code to use Fast Track. QR-code is valid for 1 day.
The offer is valid for domestic and international flights.
Details: visa.com.ua