МТВ Business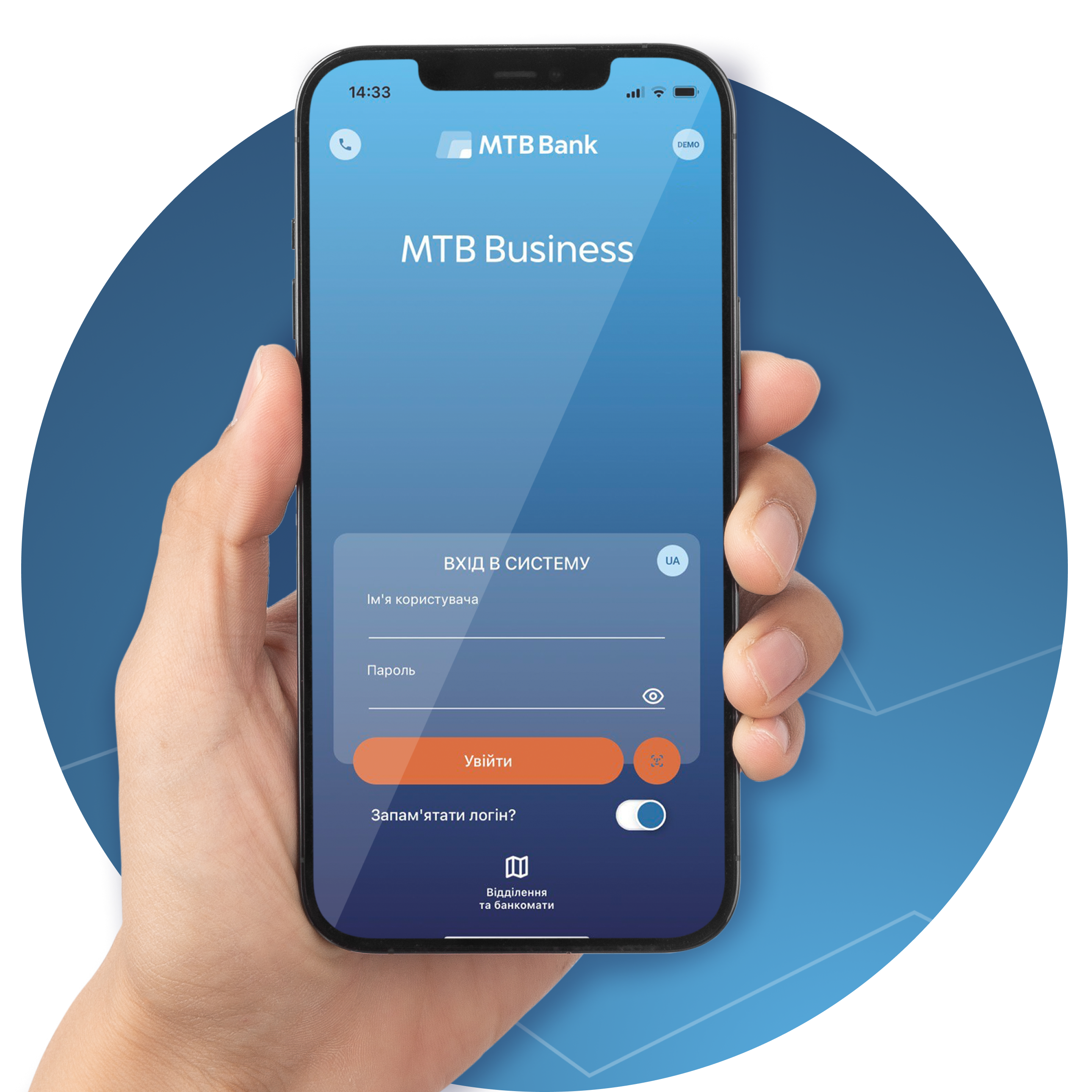 Features of "МТВ Business":
working with payment documents in national currency: creation of new payment documents and signature of existing ones;
viewing balances and turnovers on your accounts;
Financial Control Center (FCC) will allow you to work simultaneously with the accounts of several companies under one account;
receive up-to-date exchange rates;
find branches and ATMs of the bank on the map;
exchange messages with the bank;
receive push messages instead of SMS;
new customers, before connecting to the service, have the opportunity to get acquainted with the functionality of the application in demo mode.
Work with currency documents (purchase, sale, conversion, swift-payments);
Work with loans: view information on loans received by the user, credit lines, tranches, overdrafts.
In the next updates, the following functionality is planned for implementation:
Implementation of the eSalaryMobile module - will allow bank clients who work with salary projects to view in the mobile application information about the essence of the salary project (salary information, employee charges, etc.) and sign salary information for sending it to the bank.
To connect the mobile application "МТВ Business" you need:
Download and install the mobile application "МТВ Business" from the Google Play or App Store on your smartphone/tablet;
You can log in to the МТВ Business application using the same credentials that you use to log in to the web version of the MTB-B system;
In order to be able to sign payments in the МТВ Business application, it is necessary to transfer work certificates from the web version to the mobile application, for this you need to perform simple steps described in the relevant instructions in this section.
Warning! You can use the МТВ Business application only if you have a web version of the MTB-B system. If you are not yet connected to the web version of the MTB-B system, you need to contact your account manager in the branch and connect this service;
Interface examples "МТВ Business"
List of accounts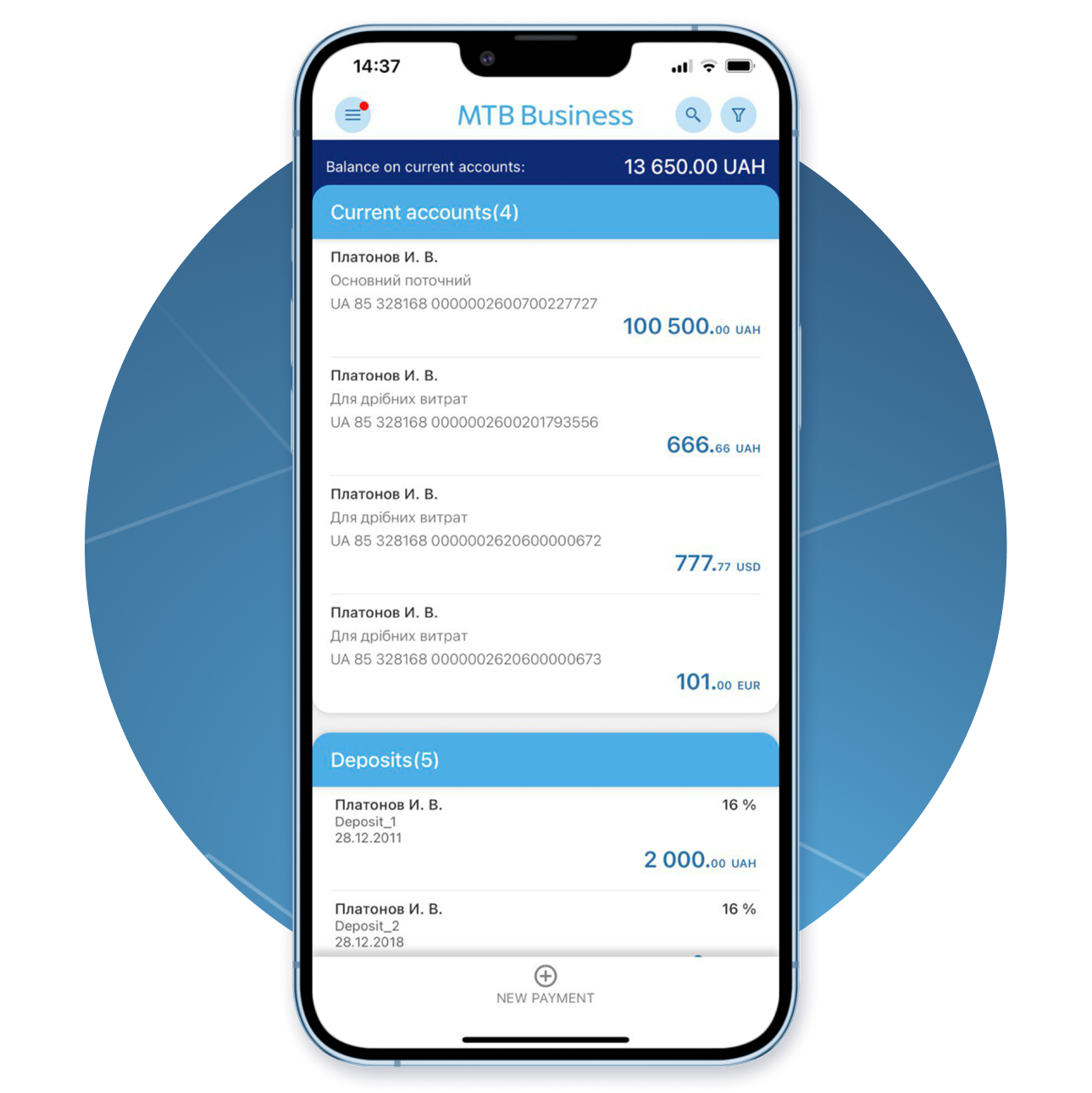 Main menu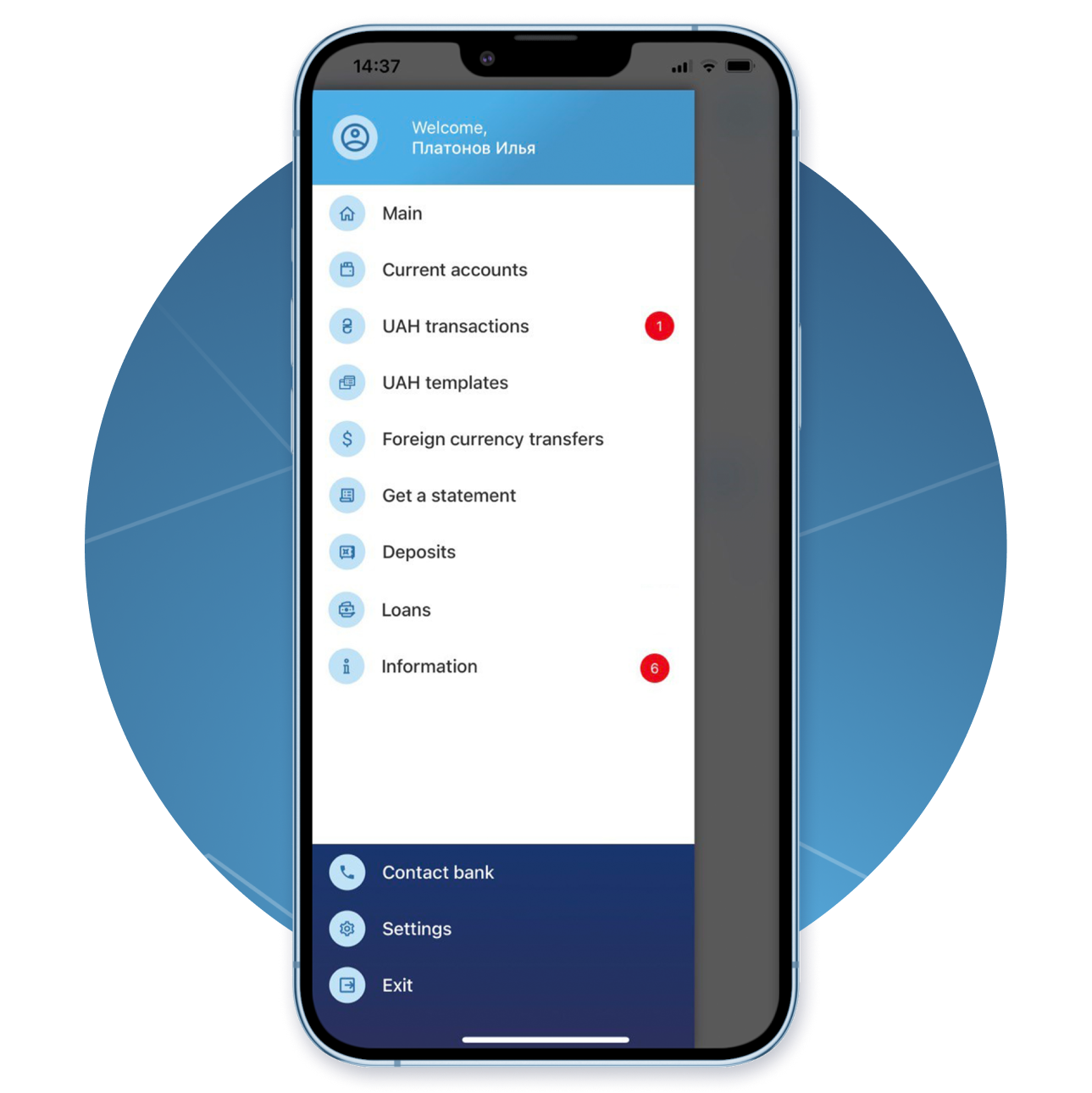 Payment creation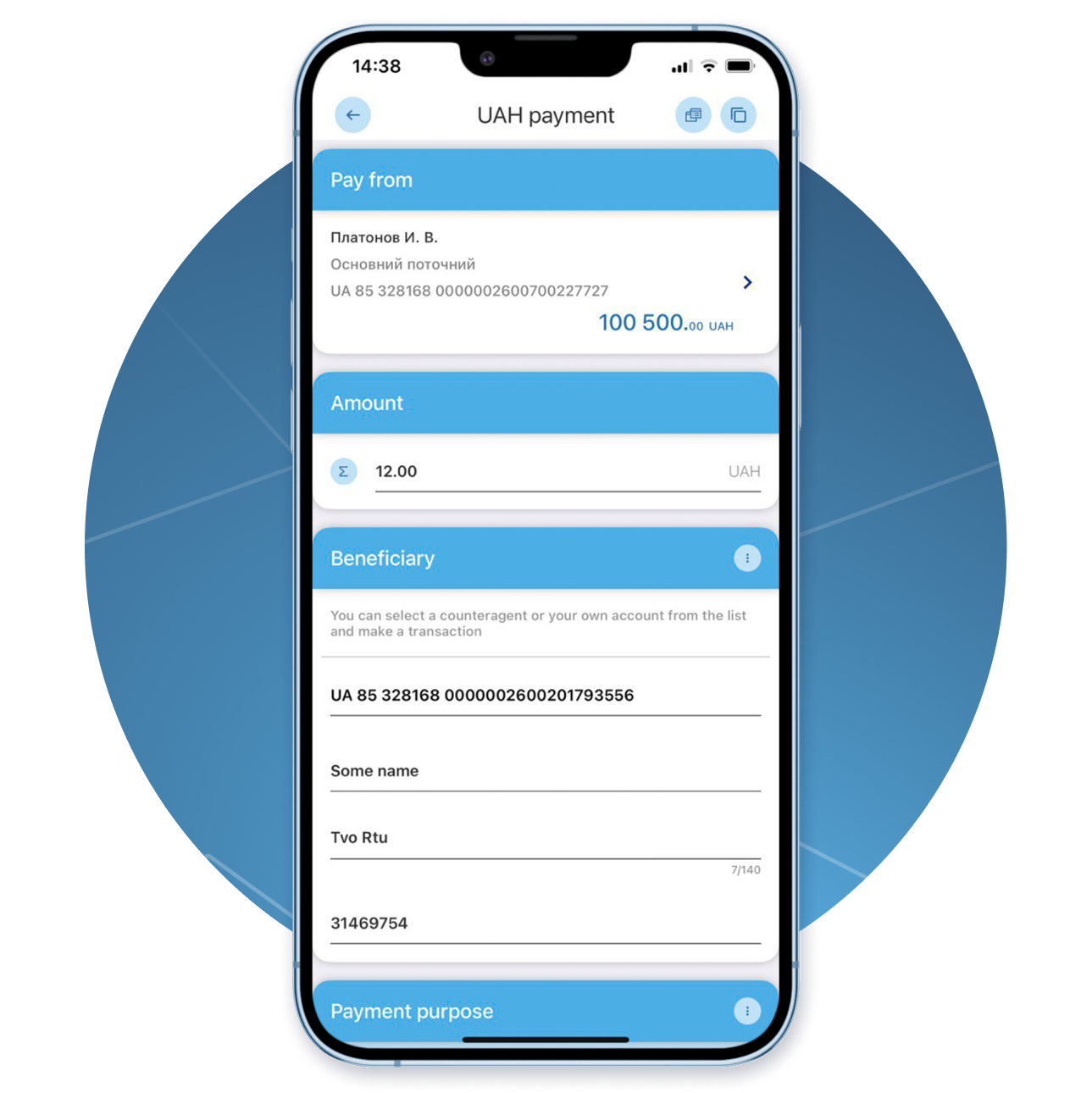 Formation of an extract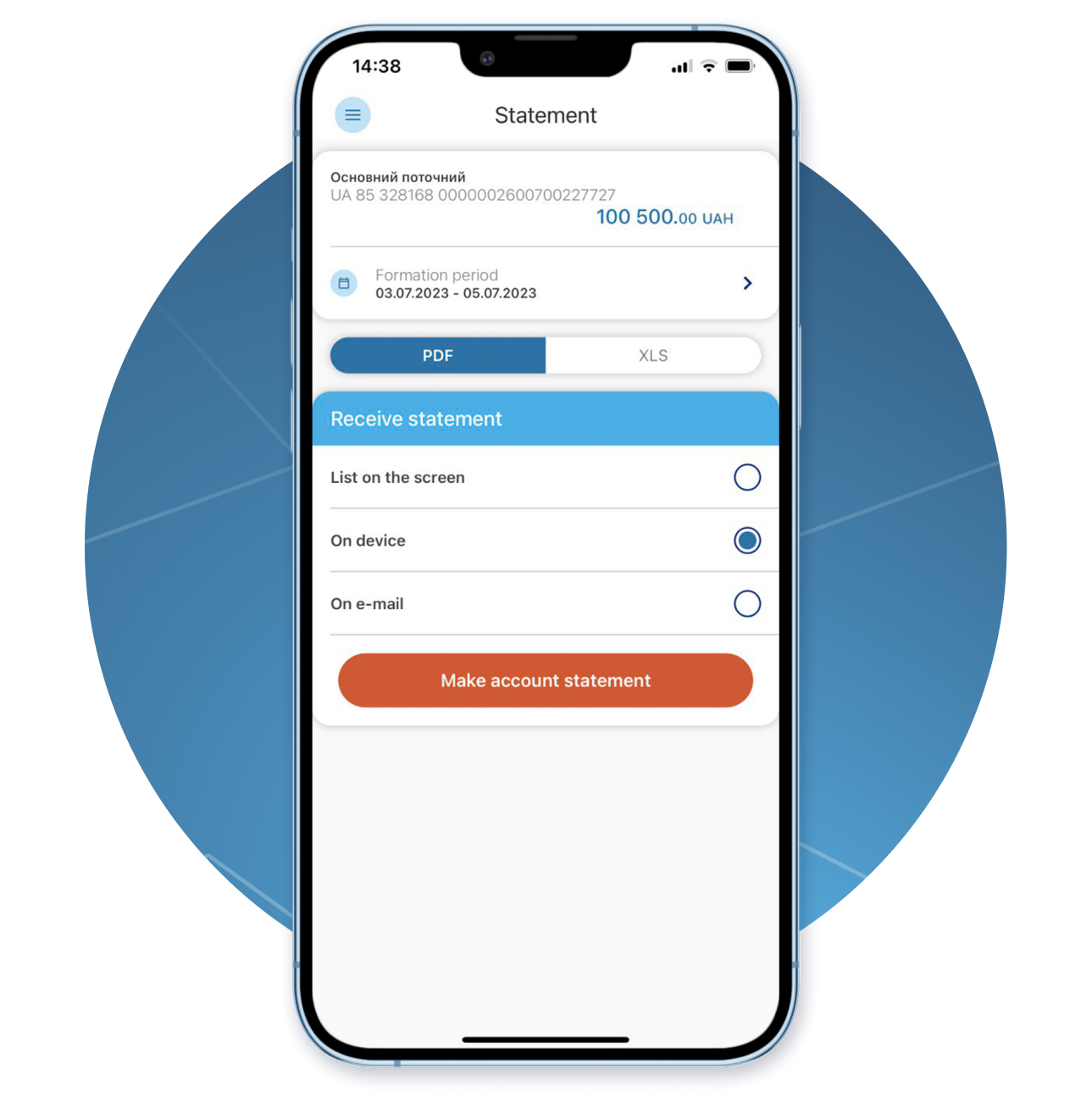 What is new in the Internet-Bank MTB-B system?